According to the latest Ausplay survey, the number of Western Australians who regularly play competitive basketball continues to rise more than all other sports. In the past 2 years, basketball participation has risen by over 50% for juniors and 22% for adults (15 years and above). This is reflective of the growth of our game across Australia where the number of people playing competitive basketball increased by over 200,000 during the same period, showing the game's resilience through a challenging and covid impacted year.
Basketball in Western Australia has stamped itself as the most participated team sport for juniors with almost 65,000 children regularly playing competitive basketball. The basketball WA population, including participants, volunteers, staff and associations, should be commended on their hard work to continue growing the game in Western Australia.
Deputy CEO Evan Stewart said that
"Our increasing numbers is a result of a lot of hard work by a lot of volunteers across our community. Our strategic plan has focused on growing the game in all it's forms and the success of this can be seen in the numbers. Our game can be played from the streets to the Olympics and the professionally all around the World and we have exciting opportunities for young people in our sport."
Additional Data:
In Western Australia
• Ausplay statistics indicate that approximately 165,000 Western Australians participate in basketball, with 130,000 regularly playing competitive basketball in organised competitions.
• Over 46,000 people participated in BWA affiliated organised basketball competitions in 2019.
• Another 5,000 young people participated in junior entry programs (Aussie Hoops) with BWA affiliated associations.
• 33% of this participation are females, and 67% male. This is the highest participation percentage of females in a team sport in Western Australia (other than Netball) higher even than soccer and much higher than Australian Rules Football and Cricket.
• Over 40,000 social basketballers are playing in metropolitan
Recreation Centre Programs.
• There are over 18,000 players registered to 57 Affiliated country associations.
• Over 25,000 students participate in school basketball clinics run by BWA each year, with many more run by our affiliated associations.
• More than 5,000 volunteers assist in running basketball programs across WA.
The following highlights some key aspects which are influential in the growth of basketball in Western Australia:
• There is increasing number of teams in the Western Australian Basketball League (WABL).
• More juniors are participating in development programs in WA (Aussie Hoops, Hot Shots, Future Development Program etc).
• There is an increasing number of basketball participants who are involved for more than one session per week.
• There is a very high interest in basketball within the aboriginal population, by new arrivals to Australia and for People with a Disability. Basketball is the only sport that is over-represented in participation in the Aboriginal population when compared to the overall population.
• There is high demand for basketball facilities and programs in growth areas (including as diversionary/engagement programs for disengaged youth).
REF: https://www.clearinghouseforsport.gov.au/research/ausplay/results
24th MARCH 2021
END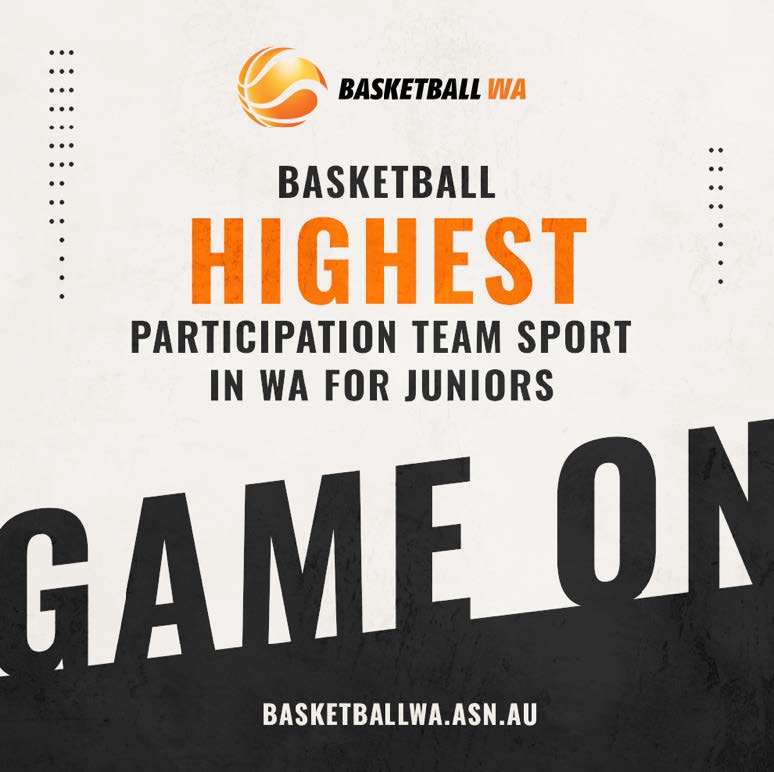 DOWNLOAD MEDIA RELEASE – Basketball Second Highest Participation Sport in WA for Juniors 24032021
For further information please contact:
Rob Clement CEO
Basketball WA
M: 0407 866 643
P: 6272 0741
E: rob.clement@basketballwa.asn.au
Evan Stewart
Deputy CEO Basketball WA
M: 0401 781 902
P: 6272 0744
E: evan.stewart@basketballwa.asn.au