Please see below for upcoming officials courses.  Course costs may vary slightly depending on the host association. Courses appear on this page once they are confirmed, if a course you are looking for please complete the following expression of interest (please click here) to receive an email when the course you are looking for becomes available.
For any course queries please contact the Basketball WA office on 62720741.
If your association is looking to host a course, please email daniel.coffey@basketballwa.asn.au for course information.
REFEREE COURSES 
Click here to view prerequisites for all referee courses.
Click here for the Referee Educator (Coach) List – current as of Sep 2023
Association Beginner Referee Course
Eaton Recreation Centre
Saturday 11 November 2023. 12:00pm to 4:00pm
$50.00
FULLY BOOKED
Level 1 & Level 1 Refresher Referee Course
St Mary Mckillop College, Busselton (in the secondary collage gymnasium)
Sunday 12 November 2023. 8:30pm to 4:30pm
$100.00
https://www.playhq.com/basketball-wa/register/8239f7
Level 1 Referee Course
Bendat Basketball Centre
Sunday 12th  November 2023. 9:00pm to 3:00pm
$75.00
https://www.playhq.com/basketball-wa/register/7fbd4e
---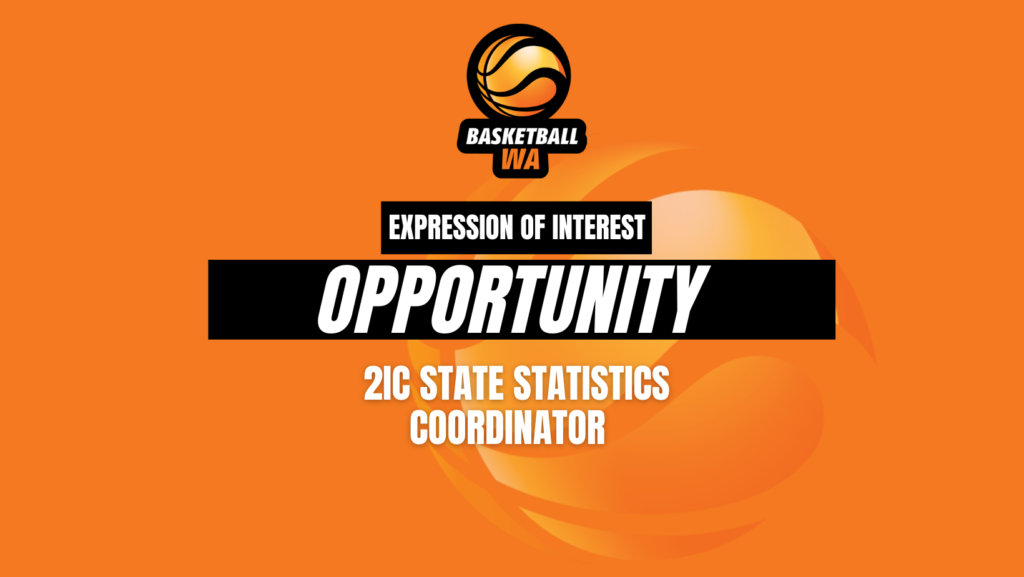 2IC State Stats Coordinator – Expression of Interest
The Basketball Australia Statistics Committee (BASC) comprises of representatives from each state and territory body in Australia (State Coordinators), with an independent chair and representation from Basketball Australia.
The committee meets approximately 4 times a year (online and face to face) and is charged with:
the responsibility of creating and maintaining resources for the education
development of statisticians across the country
creating policy and guidelines for statistics, including avenues for statistician recognition
the liaison and coordination of international competitions in Australia and servicing our elite leagues.
At the recent February 2023 BASC meeting it was identified that each state should have a endorsed 2IC to improve and facilitate communication and ensure future sustainability of the committee.
This position will be a voluntary one.
Basketball WA invites interested persons to apply in writing for this position, to the Daniel Coffey (Daniel.coffey@basketballwa.asn.au) in no more than 1x A4 page.
To address the Selection Criteria please or further information, please  see the link – 2IC State Stats Coordinator EOI – PDF
---
SCORETABLE COURSES
There are currently no courses available.
SCORETABLE NEWSLETTERS
SCORETABLE GUIDE
Basketball Australia's National Scoretable Committee has produced An Introductory Guide to Scoring a Basketball Game. The next phase for the committee they will look to provide more interactive material.
Click here for the National Scoretable Committee Guide.
Recognition of Prior Learning – Level 01
For RPL please email daniel.coffey@basketballwa.asn.au with your referee experience and referee coach/coordinator reference (preferably Level 1 Ref Coach).  RPL may be granted on a case by case basis, if granted a $52.50 fee will be payable to BWA.  RPL will only be granted for the Level 1 Referee Accreditation.