EMPLOYMENT OPPORTUNITIES
COMPETITIONS ADMINISTRATOR
Reporting to the Competitions Manager, this key role will be responsible for ensuring Basketball WA events, programs and competitions are administered and managed in a professional and efficient manner.
KEY ROLES & RESPONSIBILITIES
To assist in delivering the strategic priorities of the Western Australian Basketball League (WABL) and State Basketball League (SBL).
To provide administrative assistance to the Competitions Manager & Assistant Manager.
To promote the profile of the SBL and WABL through innovative internal and external communication.
To manage the delivery of BWA's State Championships, Country Championships and other events.
To review and assist in the development and implementation of the WABL Strategic Plan.
To provide Sports TG support internally and externally to all affiliated Associations.
Social media and website management
This position is well suited to an excellent administrator who has the ability to work as part of a team, as well as being a self-directed individual. Possess well-developed communication skills, along with oral, written and people skills are essential, as is the ability to successfully manage multiple tasks, prioritise demands and working to deadlines. Strong IT skills, particularly Microsoft Office Suite (Excel and Word) are also essential.
A competitive remuneration package will be offered to attract high calibre candidates. A full position description is available below or may be obtained by telephoning Basketball WA on (08) 6272 0741 or via email: reception@basketballwa.asn.au
Please send your application marked Private & Confidential, Attention 
Competitions Manager to  reception@basketballwa.asn.au
For any questions regarding the position, please contact
Adam Bowler on (08) 6272 0741
Applications Close – 27 February 2020 at 5pm.
Competitions Administrator Position Description
---
Lakeside Recreation Centre  – Employment Opportunities 
Lakeside Recreation Centre are pleased to announce some new exciting employment opportunities within the Recreation Centre.
The positions available are:
Junior Basketball Coordinator
Senior Sports Coordinator
Referee Coordinator
Administration Assistant
Applications for all positions close 5pm Friday 28th Feb 2020
To find our more information, please see the link below:
LRC 2020 Employment Opportunities
__________________________________________________________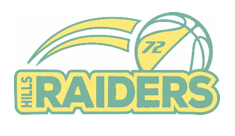 Referee Coordinator – Employment Opportunities
This is a twelve (12) month fixed term, with a three (3) month probation period, with a possible extension of twelve (12) months
Hills Raiders Basketball Association (HRBA) is a community-based association that aims to promote, encourage and develop domestic and WABL competitions for those players and teams that enjoy the sport of basketball in the Shire of Mundaring and surrounds. HRBA is currently seeking an experienced and enthusiastic Referee Coordinator to oversee and coordinator the refereeing needs of the Associations competitions.
The Referee Coordinator will report to the Referee Administrator and is expected to work closely with referees and referee coaches, in the areas of mentoring, coordinating and rostering each week to ensure development of basketball referees within the HRBA competition.
As well as having a sound knowledge of the FIBA rules, the successful applicant will demonstrate a focus on teamwork, self-motivation, initiative and model a high level of customer service.  They will have strong organisational skills and be able to deliver outcomes while working to deadlines in a sometimes challenging and fast paced environment. The position will be a part of the HRBA committee, as per HRBA current constitution. HRBA constitution is under review.
For more information click on the below.
HRBA Referee Coordinator – Job description
If interested individuals would like a confidential discussion around any aspect of the role, please contact
Hills Raiders Basketball Association: hilsraiders1@bigpond.com
Applicants must email a copy of their current CV with a covering letter (of no more than 2 pages) addressing the selection criteria (essential & desirable) from the position description, to: hillsraiders1@bigpond.com