EMPLOYMENT OPPORTUNITIES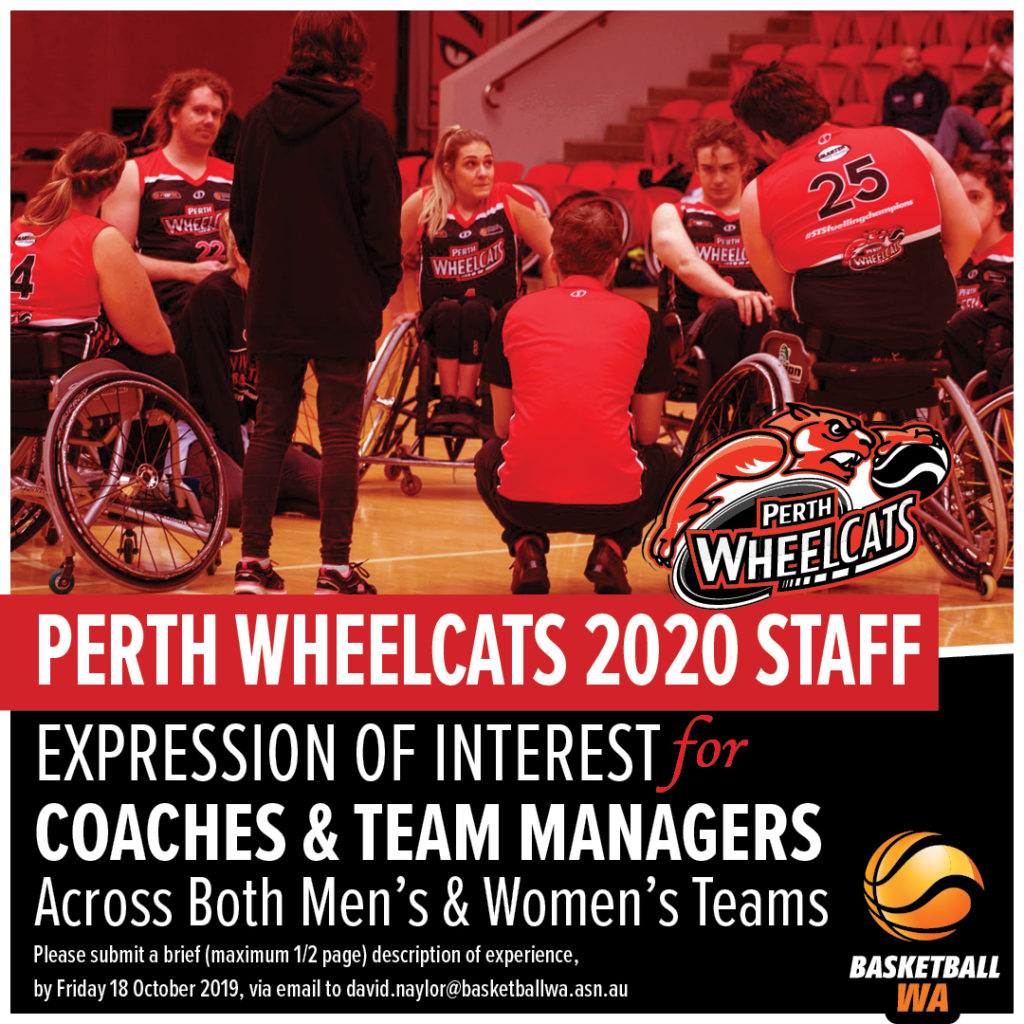 Perth Wheelcats are looking to bolster their staff ranks after a successful 2019 season, with the Women finishing 2nd and the Men finishing 3rd. Please submit applications by COB Friday 18th October to David.Naylor@basketballwa.asn.au
Duty Manager Position – Casual Saturday Shift
Willetton Basketball Association Inc is searching for a friendly and approachable individual with the necessary attitude and skill set to undertake regular and ongoing casual shifts as a 'Duty Manager" (Saturday afternoons) at the Willetton Basketball Stadium. There is also the opportunity to pick up other shifts. 
Your primary responsibilities include (but are not limited to); 
– Game management 
– Primary first aider on premises 
– Support to referee supervisors, including spectator management 
– Quality customer service. 
– Overseeing the 'court operations'. 
– Facility supervision. 
– Liaison with referees and assisting with rostering of referees. 
– Spreadsheet management – referee payments 
An interest and background in basketball would be well regarded. 
If you are a self motivated person wanting to work in a community sports environment then this position is perfect for you. 
For further information please contact the Willetton Stadium during 'office hours' (9-5pm) on 9310 3388 weekdays and speak with the Competitions Manager.
WRITTEN EXPRESSIONS OF INTEREST CLOSE Wednesday 23/10 5pm. Please send resume and cover letter to Maria McAdam, Admin Manager at mmcadam@willettontigers.com.au