HOTSHOTS 2020
Basketball WA is excited to announce that in 2020 we will again be hosting a Hotshots Jamboree. Our goal is to bring athletes in the Under 12 age (Born 2009 & 2010) from all around the state together, for a weekend of fun, learning and competition. The Hotshots program aims to deliver content focused around the Fab 5 (Passing, shooting, dribbling, footwork & guarding your man)
The road to the Jamboree starts with our Hotshots Regional Skill Sessions. Beginning in February, Hotshots Skills Sessions for any U12's athlete, will be held in regional areas across the state. Sessions will teach centralized content that each region is covering around the state and will be conducted by a BWA endorsed camp head coach, with the assistance of local association coaches.
From each skill session, athletes from each region selected athletes will be invited to attend the Hotshots Jamboree, which will take place on TBA at Cockburn Aquatic and Recreation Centre. The Jamboree encourages competition from athletes around the state. It allows kids to experience a competitive environment whilst learning the fundamentals of the game of basketball in a fun and encouraging space. The Jamboree sessions will expand on the content explored in the Hotshot skills days. Athletes will be placed in a team and assigned a camp coach for the weekend, they will play multiple games across the weekend, and be encouraged to put their newfound skills in to action. For their participation in the Jamboree, each athlete will a participation pack.
To register for the 2020 BWA U12's Hotshots Program, please follow the link below:
https://membership.sportstg.com/regoform.cgi?formID=74874
MID-WEST
Hosted by Geraldton Amateur Basketball Association
(Head Coach – Dan Hunt)
SATURDAY 22 August 2020, 9:00am-12:00pm @ Active West Stadium
SUNDAY 23 August 2020, 9:00pm-12:00pm @ Active West Stadium
https://membership.sportstg.com/regoform.cgi?formID=74874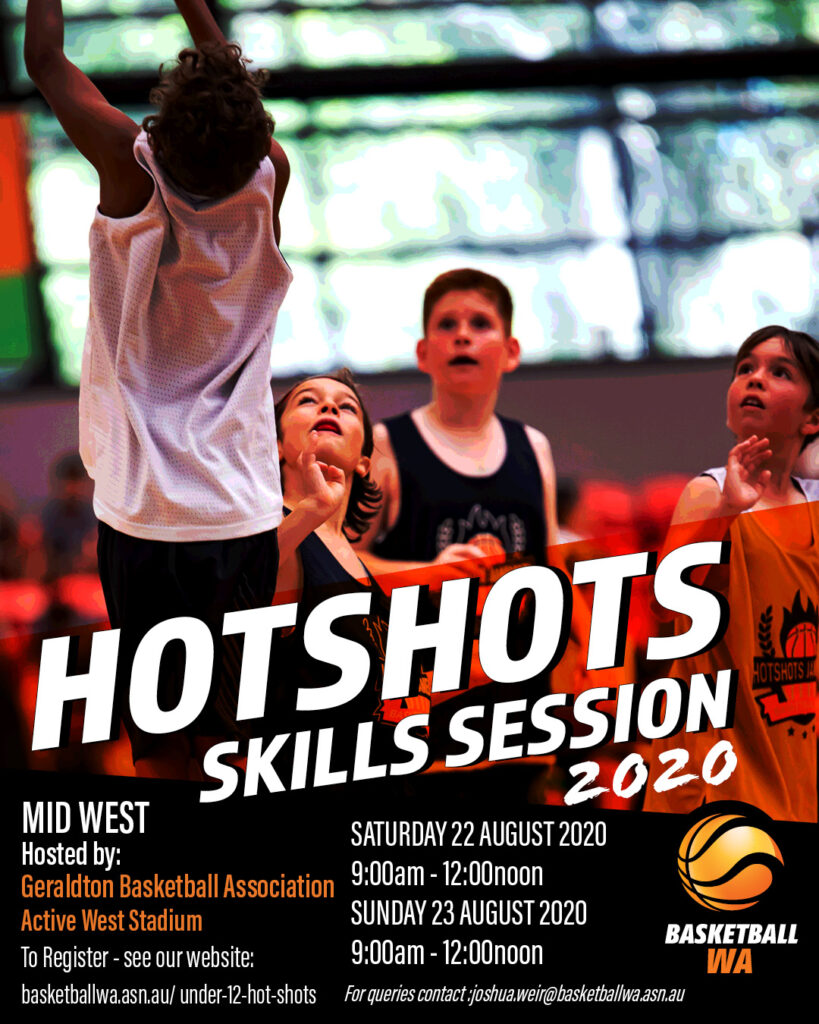 HOTSHOTS COACH EXPRESSION OF INTEREST
To register your interest please click on the link
https://membership.sportstg.com/regoform.cgi?formID=90907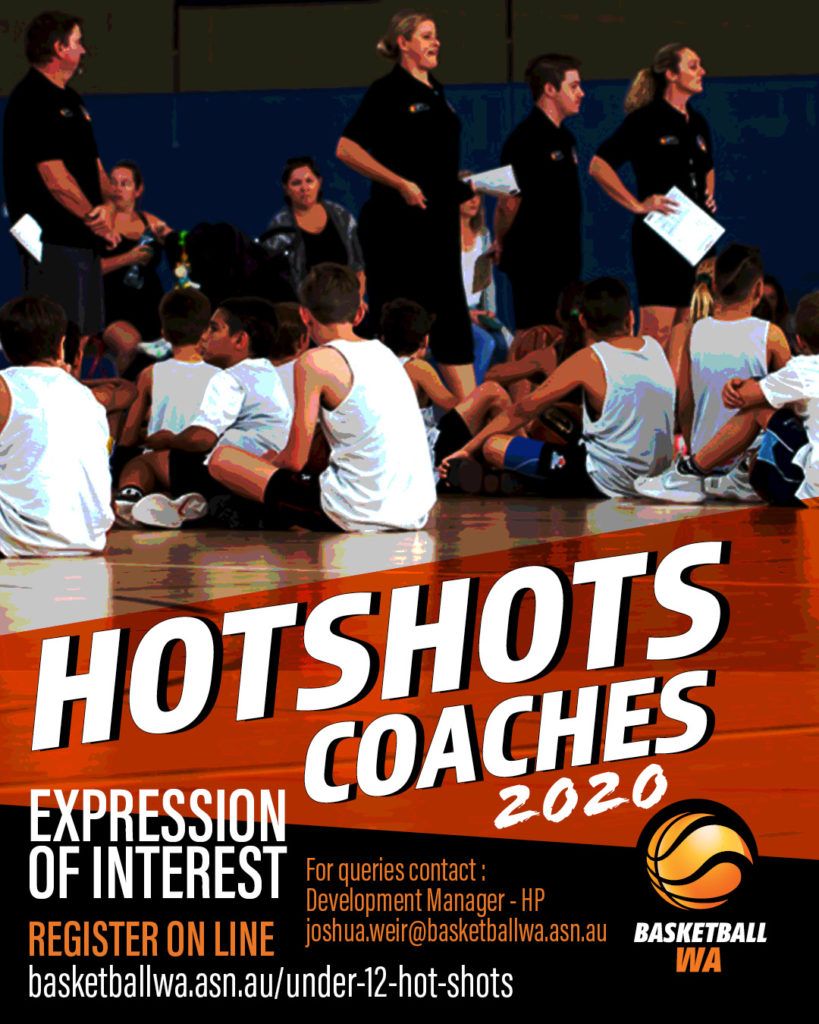 For more information, contact BWA Development Manager, Josh Weir, at joshua.weir@basketballwa.asn.au or on (08) 6272 0752.